News 2022
[C] – Italian Studio Ceramics exhibition and auction at ESH GALLERY, Milan
On the occasion of the MILAN DESIGN WEEK 2022 some of my works will be part of [C] – Italian Studio Ceramics, the first auction dedicated to Italian Contemporary Ceramics organised by @eshgallery (Via Forcella 7, Milan).
The auction, which will be held online on eshgallery.com from 6 to 20 June, will be presented together with an exhibition illustrating the Italian ceramic panorama between sculpture, applied art and design.
Below is the link to discover all the works up for auction and make your bids!
---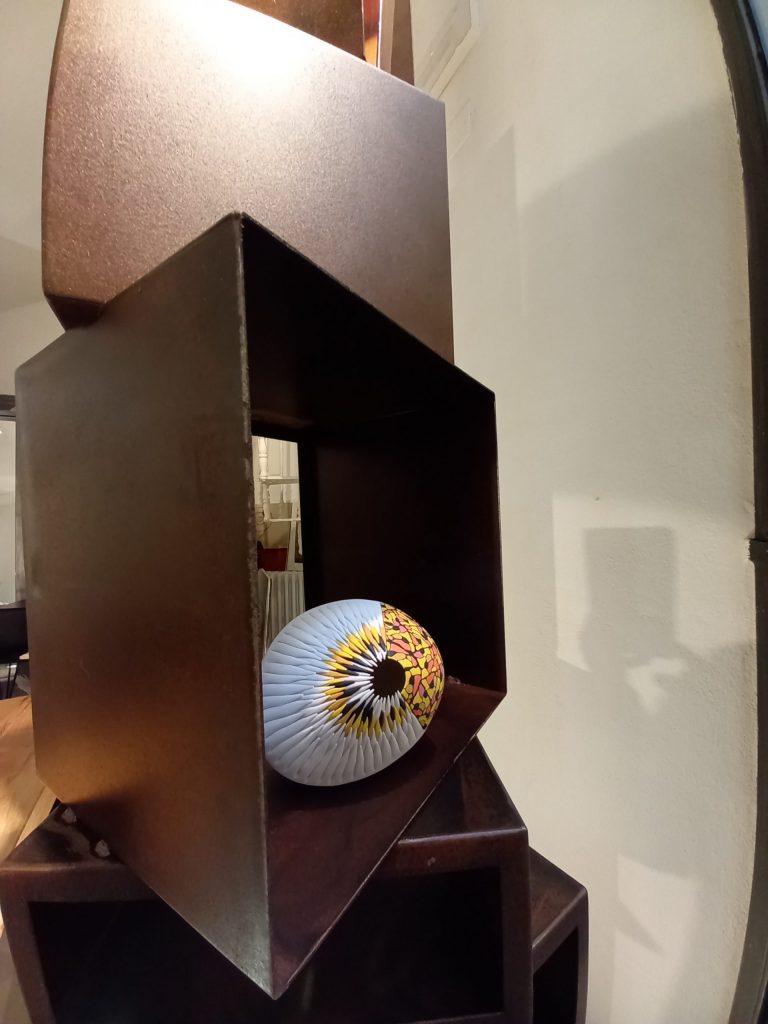 "Linea Sebastiano" Iron bookcase with porcelain sculpture
Collaboration with "LINEA SEBASTIANO", Faenza, Italy. Permanent exhibition in the showroom of this brand that creates unique furniture in precious woods, iron and other valuable materials.
Coming soon, joint project Linea Sebastiano & Martha Pachon Rodriguez
www.linea-sebastiano.it
@lineasebastiano
---
Launch of a new studio, showroom and the MPR STUDIO brand. Arrival of new collaborators, Giovanna Pelliconi porcelain decorator and designer, Andrea Medri light designer and Vilma Bosi expert in glazes for porcelain.
---
---
WORKSHOPS 2022 :
PERSONALIZED WORKSHOPS at MARTHA'S STUDIO
Martha receives a maximum of 4 people in her studio to create personalized courses.
Multitechnic course of body and slip porcelain.
Contemporary decoration in porcelain.
Unconventional hand building with slip porcelain.
And others related with porcelain.
The schedules, the topic and conditions could be decided jointly. Martha collaborates with you to find a comfortable and close accommodation, as well as Italian food and tourism for Faenza and its surroundings.
Contact me and ask anything you want:
Email: marthapachon7@gmail.com | Whatsapp: +39 3337228967
---